2018 Family Fun & Thrills Event @ Summit Point Motorsports Park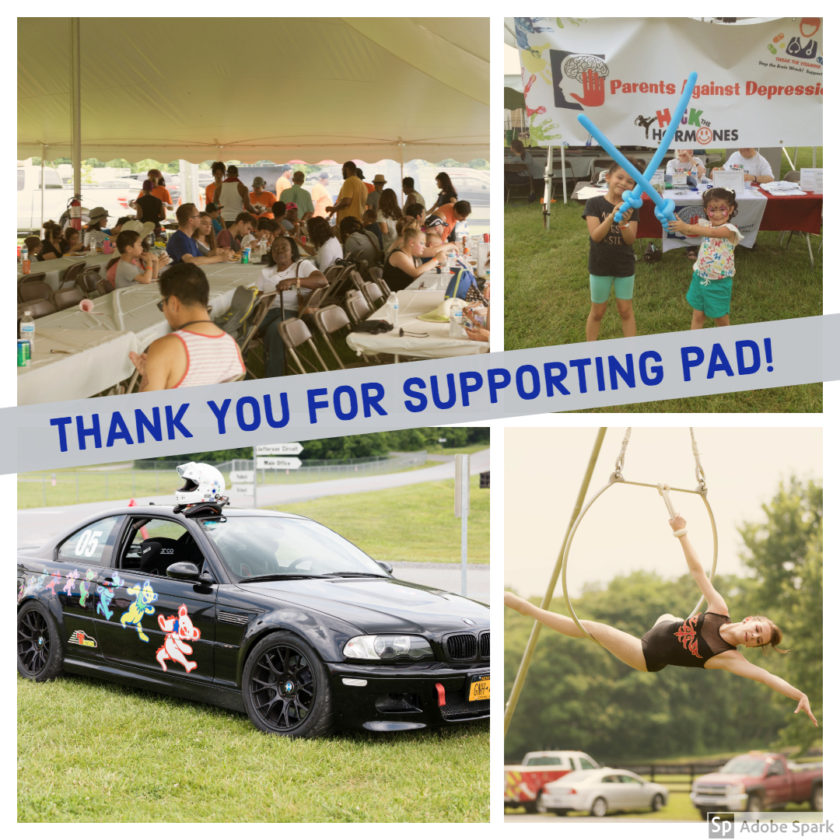 We had a fun-filled day at the race track! While pro racers compete during the day, enjoy fresh off the grill BBQ, carnival type activities for kids, local entertainment, and a showcase of race cars from all around the Mid-Atlantic. Ticket prices included access to entertainment, BBQ, and drinks. Ride-alongs with pro racers were available for an additional cost.
Sponsored by TISTA Science and Technology and National Auto Sport Association (NASA), this event's proceeds contributed to Parents Against Depression's (PAD) mission to reduce the number of preventable suicides among youth 13 to 30 by increasing awareness, identifying gaps in diagnosis and treatment, and advocating for long-term policy change related to depression.
2016 Out of Darkness Walk
PAD board members Lakshmi Sridaran and Dr. Amy Heard along with volunteers Kanaka Sriram and Rachit Choksi attended the 10th annual Out of Darkness Walk in Washington, D.C. on Saturday, October 22, 2016. They set up a PAd table in the exhibitors section displaying brochures, t-shirts, bumper stickers, and other paraphernalia to raise awareness about PAD for attendees. Board members and volunteers spoke to interested individuals about the work of PAD. They then participated in the 5K walk. A big thank you to those who participated!
Guggenheim Investments Fundraising Event
PAD wants to thank Guggenheim Investments for the wonderful fundraising event held.
2014 Out of Darkness Walk
Parents Against Depression Participated in American Foundation for Suicide Prevention Out of Darkness Walk in Hagerstown, MD in 2015.
Subscribe to Our Newsletter